"Ability is a wonderful thing, but its value is greatly enhanced by dependability."

— Robert A. Heinlein
Sophisticated security breaches and customer's expectations of high-availability and performance have raised the stakes for getting your business infrastructure right.
It's increasing more expensive and complex to create the data-center-like environment needed to house this critical infrastructure internally. As a result, many businesses turn to Infrastructure as a Service (IaaS) – virtual infrastructure housed in a data center, managed over the internet.
At CipherSpace, your IaaS is provisioned in highly secure data centers located in the New York area.
You can set up your secure and resizable virtual Data Center (vDC) based on your business needs, or let our engineers set this up for you.
Services are billed at fixed rates each month with no hidden or additional costs so you have a predictable line-item for your IT spend.
---
For a good overview on the evolution of IaaS, Private Cloud and the Enterprise Cloud, see "What is Enterprise Cloud?" by Trevor Pott at The Register.
Our IaaS Products at a Glance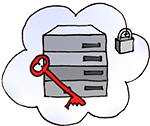 What: A PvDC is a virtual Data Center with all the resources of a dedicated virtualized physical server available only to you.
Why: Data that needs to be completely isolated for compliance or security reasons. Great for those that handle sensitive data or guarantee high performance 24×7.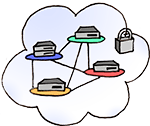 What: A vDC is a fully isolated and secure virtualized environment housed in a secure data center.
Why: For consolidating and securing business processes: email, file sharing, web hosting, inventory, accounting, sales, etc.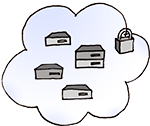 What: A PvM is a quick to create, scalable and secure virtualized computing in a shared environment.
Why: Great for innovation — experimenting with your ideas. Fixed priced/month unmetered data transfers.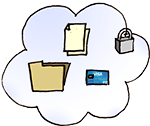 What: FileCabinet.ch is your enterprise storage cloud.
Why: Protect, control and monitor data and communication in your company. Guarantee compliance. Share, collaborate and communicate within and across organizational boundaries.
Security – Why is it so hard to get started?