"If you want to build a ship, don't drum up the men to gather wood, divide the work, and give orders. Instead, teach them to yearn for the vast and endless sea."

— Antoine de Saint-Exupéry
Our crew has a lifelong yearning for the vast and endless sea of tech!
Our Managed Cloud Services deliver round-the-clock upkeep of your cloud infrastructure. We take full responsibility for ensuring the availability, reliability, and robustness of the infrastructure that constitutes the backbone of your digitally-driven business.
The CipherSpace team believes in building and nurturing your trust. Backed by a wide range of experience deploying and maintaining cloud
infrastructure at scale, our team brings best practices to the table to reduce your risk and minimize your operational overhead.
From individual services like backup and monitoring to complete life-cycle management including provisioning and run-maintain of your cloud infrastructure, rely on CipherSpace as your Managed Cloud provider to bring you peace of mind and save you time – time you can spend growing your business.
---
Managed Cloud Services at a Glance
Your IT Services & Cloud Operations managed 24 x 7. From base operating system management to full-fledged system administration. Managing any combination of: Operating System, Systems Administration, Database, Backups, DevOps, DNS and Unified Communications Services.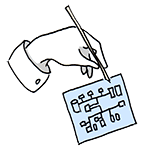 Your internal and external communications channels managed by us. We can manage a wide array of network topology. From internal networks with your own equipment to cloud based infrastructures. Including managing: LAN & WAN, Load Balancers, Virtual Private Networks (VPN) and DNS.
We deploy best practices and tools to manage security at every layer of your infrastructure. Some components of managed security include: Firewalls, VPN, vulnerability scanning and detection, log monitoring, IDS / IPS, threat monitoring and reporting, incidence response and recovery.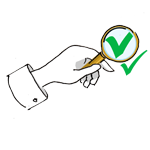 We work with your team to implement a comprehensive monitoring and alerting framework that covers your entire digital foot print. Including monitoring of: compute, storage and networking, CPU, memory, disk space & swap space, internal and internet facing interfaces, kernel parameters and more.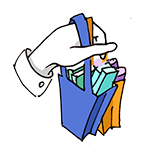 You don't need to be an instant expert in a process you may never do again. For new setups, migrations and/or one time projects we work with you to evaluate and implement a solution that fits your specific needs.