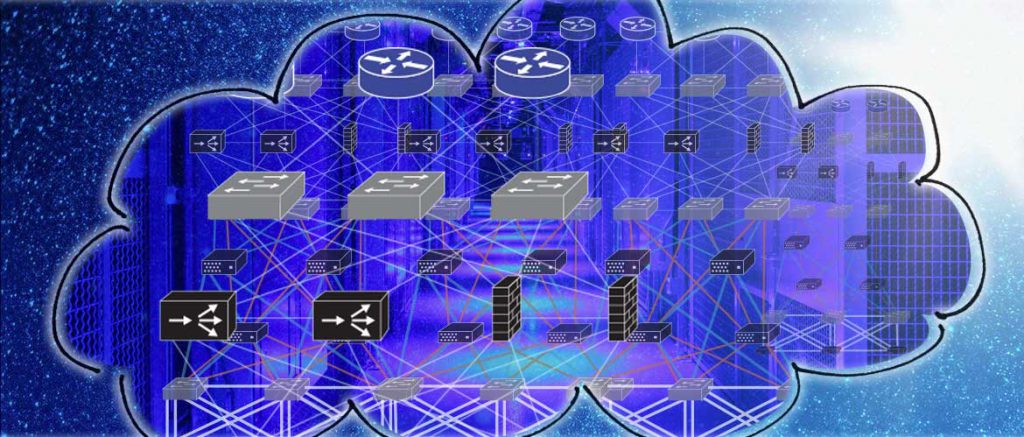 A virtual Data Center is a non-tangible abstraction of its traditional counterpart — it's a software-defined world that lives within and across traditional data centers. A virtual Data Center has all the resources (albeit virtualized) that a typical enterprise business would need to run its workload.
Learn more about CipherSpace virtual Data Center (vDC)
and how it can optimize your cost in the cloud.
A quick comparison between a traditional Data Center and a virtual Data Center
Traditional Data Center
virtual Data Center
Spending Models
Requires CapEx for Investment in IT infrastructure
Utilizes OpEx to fulfill requirement for IT infrastructure
CapEx necessitates reasonably accurate estimation of future requirements – a daunting task in face of the rapidly changing technology landscape
Take advantages of rapidly changing technology landscape – and pay only for the needed capacity under OpEx model
Complexities and Simplicities of Compute
Deploy physical servers with fixed CPUs, memory and storage with limited upgrade capabilities
Deploy resizable virtual servers and storage to align with enterprise workload demands that closely follow business demands
Assess and estimate existing and future data storage capacity and bifurcate into block storage, file storage, object storage — negotiate with storage vendors to acquire this capacity
Deploy mix of storage technology that are best suited for applications in as little as 1 GB increments
Plan for networking gear capacity in terms of switch ports, edge and core routers, and type of cabling
Use Software Defined Networks (SDN) and virtual routers to easily scale up or down network capacity
IT Security
Considerations for security start with ensuring entry restriction to premises and all the way up to auditable and verifiable access to rack mounted servers.
Security considerations are more focused at IT level built upon the security infrastructure put together by IaaS layer of vDC provider (backed by premise security guarantees provided by Data Center providers)
Resource Provisioning
Trained personnel to rack & stack equipment
Cloud orchestration platform to provision, configure and manage virtualized resources through their life cycle
Eventually, all virtual Data Centers are housed within traditional data centers, but enterprise energies are freed from having to plan for and worry about capital expenditure on some non-core aspects like real estate leasing, redundant cooling, and solar power panel backup that are associated with building a high-quality traditional data centers.
Advantages of a virtual Data Center (vDC)
The single most reason for virtual Data Center's appeal to corporates is its ability to commoditize computing power. There is literally near zero lead time between establishing a need for computing power and acquisition of the same.
Business benefits of a virtual Data Center
Create stakeholder value by maximizing Returns on IaaS Investments (RoI2)
Shorten Idea-to-Cash cycle by capitalizing inherent build measure learn capabilities of vDC
Improve Investor confidence by faster time-to-market
Stretch available dollars by leveraging just-in-time allocation of compute infrastructure
Attract top IT talent by working with current and trending technology stacks
virtual Data Center – Use Case video
Technical benefits of a virtual data center
Use Role-Based Access Control (RBAC) to delegate resource management
Set out a mix of compute-heavy, memory-intensive, general-purpose, and custom configured instances to align with the demands of your workload
Align deployment architecture with your product development architecture
Easily improve the availability of legacy applications by moving them to virtual Data Centers
Automate cross-continental Disaster-Recovery on top of vDCs that span across traditional data centers
Transition to Infrastructure-as-code mindset using API driven deployments
---
Different Flavors of virtual Data Centers
virtual Data Center is a concept and each cloud services provider adds a flavor of their own in their product offering. Given below is a quick comparison between leading providers of virtual Data Center.
Microsoft Azure: Azure defines virtual Data Center as a collection of separate but related entities with common supporting functions, features, and infrastructure. It is not a product but a philosophy that recommends centralized security and advocates the use of common components.
Amazon Web Services: AWS does not use the term virtual Data Center, but enables the concept using Virtual Private Cloud, a dedicated network for your AWS account. VPC allows AWS's customers to tie together resources from its various cloud offerings like EC2 and S3 and gives the administration control to AWS account owner.
CipherSpace: CipherSpace virtual Data Center is a secure and isolated environment for our client's workload. CipherSpace vDCs are designed to ease the complexities of core infrastructure by providing and managing best-practices based networking and security out-of-the-box.
virtual Data Centers are a natural outcome of Infrastructure-as-a-Service (IaaS) model of computing. With their low cost of entry and ability to easily integrate with existing IT infrastructure, vDCs are ideal for any business looking to go digital.
---
Download this page as a printable pdf