Enabling Remote Workers
The factors that separate a business that weathers the COVID-19 pandemic and from the one that folds under pressure is going to depend on two things.
1 Ability to run business operations at levels close to 'business as usual'
2 Ability to instill confidence in current (and future) customers that you have a firm handle on the situation
With 'Social distancing' as the first and foremost measure to arrest the spread of COVID-19, this translates to quickly being able to enable 'remote workers' to operate efficiently and productively. It may not always be possible for every business to prepare every possible function for remote work. But it is possible to re-think and restructure work products that don't require a physical presence to be completed remotely and still maintain the current level of business operations.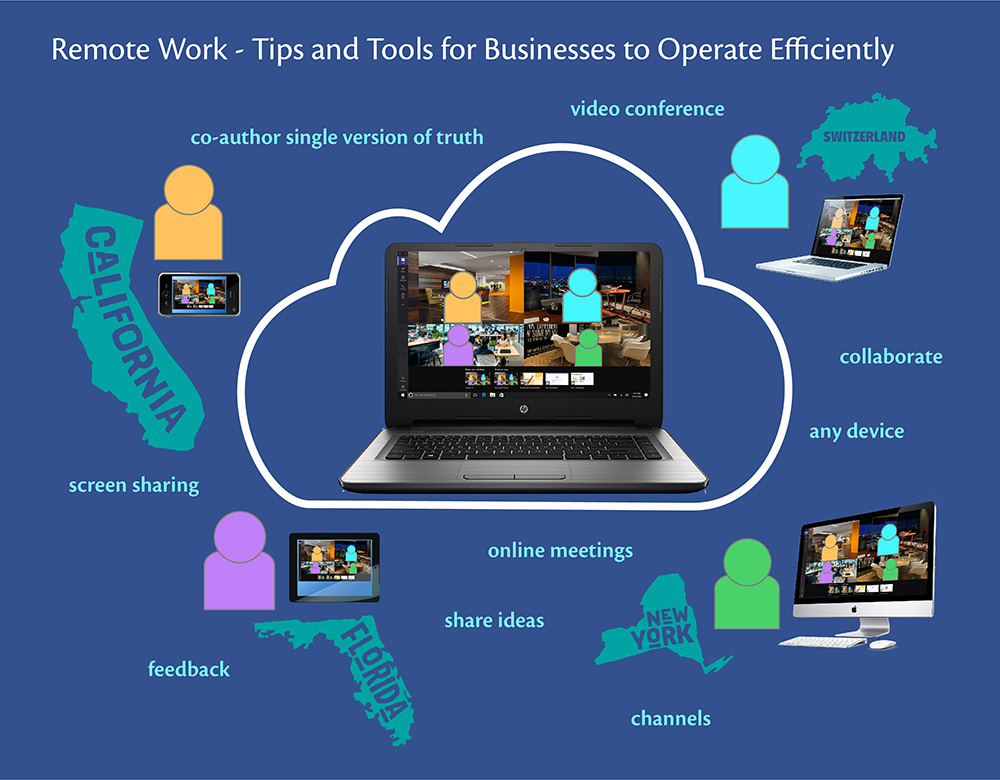 Employees at healthcare tech provider effortlessly adopt cloud-based hub for teamwork
What are the capabilities that enable remote workers to operate efficiently and productively?
Maintain communication levels to match 'in-office' experience
Ensure that basic services like documents creation, storing, and sharing are available to 'remove workers'
Enable frictionless collaboration between remote workers
Prepare all business-critical software for secure remote access
Unambiguously establish credibility and trust before granting remote access
Create continuity of work by giving access from anywhere, anytime, any device
Fortunately, all of the capabilities required to enable remote work can be enabled and made operational rather quickly and easily to keep your business humming.
For years, CipherSpace has successfully enabled its clients with workforces to spread across the globe. Here is a list of tools that we have deployed for our customers:
1. Tools for 'In-Office' communication experience –
Office 365 mail by Microsoft – Secure, cloud-based and location-independent email service
IP Telephony – Carry your business phone number everywhere with you. Phone apps for desktops, laptops, and smartphones
Microsoft Teams or Slack – Trusted by corporations around the world to enable quick and easy exchange of messages between 'remote workers
A combination of emails, Instant messaging and phone conversations are used in 'normal' business situations to keep the flow of communication going.
To protect record keeping and traceability, ensure that 'remote-workers' use approved tools to communicate. You want to avoid a proliferation of tools that quickly become unmanageable and in-effective. The last thing you want is a break in communication and the loss of critical information because someone didn't receive it and attribute it to non-standard tools.
2. Tools for creating, storing and sharing documents –
Office 365 apps: Install and access Word, Excel, PowerPoint and other productivity tools from any device with Microsoft Office 365 licenses
Microsoft OneDrive / Box for Business / Dropbox for business Well integrated with Microsoft Office for convenience of managing documents directly from the familiarity of Word, Excel, PowerPoint
NextCloud = OpenSource document sharing solution for ease of file sharing on the go
All businesses produce and manage various forms of digital documents to run their business. What is needed is a centralized, cloud-based, secure storage solution to store, retrieve, and share all your digital assets with remote workers for convenience and speed.
3. Tools for Collaboration –
Microsoft Teams / Slack – Collaboration platform for enabling document sharing, message exchanges, and media sharing between teams and individuals
GoToMeeting / Zoom / WebEx – Multi-party audio and video meetings with screen sharing, recording and collaboration capabilities for 'In-office' experience of conference room meetings and coffee table conversations
The success of a business is often the result of the efficiency of collaboration between its employees and stakeholders. Tools for audio/video conferencing and online/offline team communications are an essential part of the arsenal of 'remote worker' striving to deliver results.
4. Tools to enable Secure and Trusted remote access to your business-critical IT applications –
Opensource or Vendor supported VPN solution
Microsoft Active Directory / OpenLDAP – for managing identity and authentication
Every business nowadays depends on software applications to carry out their day-to-day operations. These applications can be either hosted in-house, or deployed in Public Cloud, or could be SaaS offerings from vendors like Salesforce, Workday, and Intuit. When operating remotely, it is most important to ensure that the trust token offered by users asking to access important sensitive information is verified at multiple levels before granting access. With a combination of VPN solution and implementing Multi-Factor Authentication is a must to protect sensitive information.
5 Tools to secure end-user devices –
Endpoint Detection and Response (EDTR) Tools – For remote management and monitoring (RMM) of endpoints.
With 'remote workers' becoming a significant part of the workforce, the devices they bring to access business information must be secured and certified as trusted. EDTR tools will ensure that laptops and mobile devices are patched and monitored to prevent attacks originating from end-points. It is an important step towards deploying 'Zero Trust Networks'.
Sooner a business embraces and deploy these tools, the better is their ability to effectively leverage 'remote workforce' to maintain business continuity. All these tools together offer secure access from anywhere, anytime, any-device to 'remote workers' and bring them together to give them familiar 'in-office' experience. These technology-enabled capabilities provide businesses with a platform to operate 'business as usual'.
We are in this together. CipherSpace has years of experience in enabling small and medium businesses to operate efficiently with a remote workforce. What is 'new normal' for you, has been 'business as usual' to us for many years. We have configured and deployed a complete suite of Microsoft Office 365 toolset to set up our clients to effectively collaborate and communicate. We have experience in leveraging existing tools and integrating them with OpenSource / Commercial tools to deliver improved productivity. We take 'remote work' seriously! Do you?
Resources: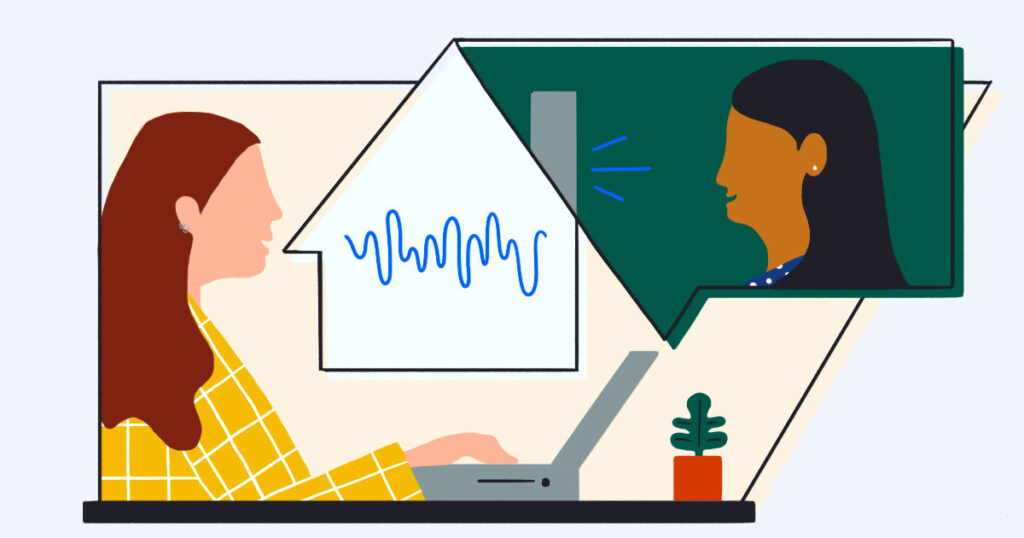 A tool to assess your Remote Readiness. Check out the Remote Work Readiness Assessment tool at Toptal. It is a great overview of what to consider as you conduct more of your business activities remotely as well as a fun, thought-provoking exercise.