The Challenge for Small to Medium Business (SMB) Achievers
Your business technology is as fundamental and critical to your business as your smartphone is to your daily life. Like your smartphone, you don't need to know how the technology works, just that it is always up and running.
Technology is a tool that powers your business. Your challenge is to find a trusted partner. Someone who will give you reliable advice and solutions — tried and true answers that work best for you and your business. What you really want is to prioritize your focus on your business, not on managing your IT.
CipherSpace is here as your trusted business partner. We'll review your current processes and make recommendations – helping you figure out what you do need and what you don't need. We take the time to understand your business workflows and goals to help you make good choices now that will make sense in your future.
We also work around the clock, proactively monitoring the health and usage patterns of your systems to keep them optimized. When you engage new business clients, we'll get on a call with you as your IT staff. We bring you affordable peace of mind.
How We Helped a Business Like Yours
A B2B Wholesale Business
Division10, routinely shares large-sized files with its suppliers and vendors. Frequently, executives and employees were greeted with 'undelivered' email messages due to quota restrictions imposed by email servers. This resulted in delays in their business cycles.
The expanding need for businesses to access critical information from anywhere, anytime, and on any device was never more acute than it is now.
What we did
CipherSpace recognized the need for a secure file sharing solution that would help Division10 easily exchange large files with their collaborators and improve the ease of doing business.
We suggested FileCabinet.ch, a dedicated single-tenant cloud-based storage solution. With this, Division10 is now able to send and receive large files from the office or on the road; from an iPhone, iPad, Android devices, or a Windows-based or Mac desktop. All business-critical information is now available and can be shared securely.
With the centralized storage of FileCabinet.ch, time is no longer wasted locating the latest version of multiple copies of a document. Everyone has access to the same 'Single Source of Truth'.
Business Impact:
Easy exchange of large files
Shorter business cycles
Everyone is looking at a Single Source of Truth
---
What is Cloud Migration – in 94 seconds.
How business processes have been moving to the cloud.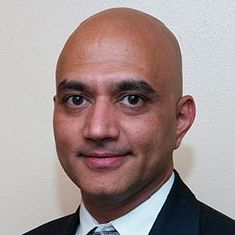 Hear what Vipul Bhatt, President of Division 10, Inc., has to say about working with us:
"Our success is largely driven by the timely and reliable flow of information between customers, architects, and stakeholders. This information exchange is powered by virtualized applications hosted on CipherSpace's cloud and is a key driver for achieving service excellence. Using CipherSpace's managed services, we have been able to focus our energies on building expertise in our industry. CipherSpace's customizable virtual servers along with their managed services make them a go-to Cloud services provider, especially for a technology power-user SMB like Divison10."
Is it Time to Improve Your IT?
Contact Us Today For a Free Consultation