Managed Cloud Services for Enterprise "Captains"
The Challenge for Enterprise Business Owners
As an established business owner you sometimes worry that your infrastructure is not keeping up and not delivering the level of performance and security expected of companies these days.
You might be spending too much effort resolving "critical" issues that interrupt your business operations. Your IT staff doesn't have enough time in the day to be experts in every new technology and problem that comes their way.
CipherSpace takes full responsibility for your technology – we are in tune with your infrastructure needs and pro-actively monitor the health and usage pattern of your systems. We take the helm so you're not left wondering who's doing what.
When you take on new clients and partnerships, we act as one of your staff, even jumping on calls to help advise on security, performance, and compliance needs. This is how we deliver peace of mind.
How We Helped a Business Like Yours
An Established Technology-driven Company
BenefitPlan Manager (BPM) developed a sophisticated online corporate benefits management system. Their software can handle the most complex company scenarios such as multi-benefit structures in multi-country companies.
The Challenge
With the rapid expansion of their business, BPM's existing investment in computing infrastructure was stretched to the limits. BPM executives needed to strike a balance between IT spends, available skill sets, and in-house hardware to keep up with scaling needs of a growing enterprise.
What we did
CipherSpace set up a hybrid infrastructure strategy for BPM to protect their existing IT investments and to accommodate growth with cloud-based infrastructure.
We collaborated with the BPM team to detail out an expansion plan that fully utilized their IT assets. This resulted in co-locating their existing hardware to our datacenter and integrating it with our enterprise cloud. This allowed BPM to deploy their SaaS offering on a virtualized platform which is easily scaled and can keep up with business growth.
We augmented their existing skills – providing best practices expertise about managing and securing their application on an Enterprise Cloud in order to satisfy their compliance requirements. We continue to be BPM's trusted technology and managed services partner.
Business Impact
Investment protection in existing IT assets (hardware and licenses)
The comfort of rapid scalability of an Enterprise Cloud
Secure and compliant infrastructure
TCO optimization
---
CipherSpace Comparison to Other Cloud Providers – (1m 15s)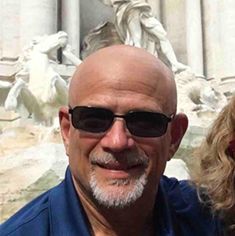 Hear what Aaron Berg, Founder and Owner of BenefitPlan Manager has to say about working with us:
"Benefit Plan Manager is a technology-driven SaaS provider committed to creating an internet link for corporate benefits administration. Security of our customer's data and compliance with regulations such as COBRA and HIPPA is of the highest importance to us.
For the past seven years, we have trusted CipherSpace to provide secure cloud infrastructure for our technology.
Their on-boarding process, deployment services, and managed infrastructure enables us to focus on our main business objectives and optimize our TCO. Therefore, in a recent full-stack re-evaluation exercise we chose to continue with CipherSpace over AWS and Azure.
CipherSpace's products and pricing create a unique value proposition making them an easy choice for any company looking for maximum flexibility with minimal cost impact"
Take a load off!
Contact Us Today
Hybrid Cloud: A mix of customer-owned and CipherSpace owned equipment in a unified enterprise cloud architecture.
Re-purposing of IT assets
Complete control over virtual machine sizes and configurations
Secure infrastructure of sensitive customer data