Set peace of mind as your highest goal, and organize your life around it.
Vibbek – A Leading Payment Gateway Company
Vibbek specializes in developing and operating payment gateway solutions software for payment terminals which provide payment transaction services to customers in Europe. A slim process, focus on defined tasks and monthly billing models are core to Vibbek's strategy.
Vibbek's cloud-based software provides reliable and absolutely secure connections to handle sensitive customer information in a real-time context.
What we did
Vibbek's visionary leadership had taken a decision in its early days to dedicate all their energy to developing their Software-as-as-Service product and partner with a Switzerland based cloud service provider to help them design deployment architecture. CipherSpace worked very closely with the team to design a cloud-native deployment framework that would scale with growth in their customer base. Our team of engineers implemented the framework to segregate dev, QA, and production environments to comply with Vibbek's operations guidelines. CipherSpace manages and monitors end-to-end cloud infrastructure to ensure up-time commitments for payment transaction services.
CipherSpace Enterprise Cloud Services Provider working in close co-ordination with Vibbek's team, manages the release deployment, patch deployment, connectivity, security and provides day-to-day system administration support.
With our reliable enterprise cloud, backed with our expertise in managing a scalable, and reliable cloud-native applications, we deliver Peace-of-Mind to Vibbek.
CipherSpace Comparison to Other Cloud Providers – (1m 15s)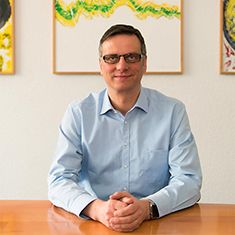 Hear what Stefan Kölher, Chief Executive Officer of Vibbek AG has to say about working with us:
"In CipherSpace, Vibbek has met a partner who adheres to their strategic goals and offers support with a knowledgeable team. They supported us competently and helped in optimizing the infrastructure to meet our cost and performance objectives while guaranteeing us Swiss Data Residency.
Vibbek has chosen CipherSpace's virtual Data Centre to deploy cloud-based payment terminal software and services. We are happy with our decision and will recommend CipherSpace to others who are looking for a provider who goes the extra distance to satisfy the customer."
Infrastructure as a Service — Providing reliable remote, secure, and scalable computing, storage, and firewalling resources.
virtual Data Center
Enterprise cloud build-out

Testing environment, QA, User Acceptance Testing (UAT)
Production environment
Managed Cloud Services — Full-service cloud-based infrastructure that offers:
Operating Systems
Patches
Cloud Orchestration software
Firewall
Load balancers
24×7 Uptime